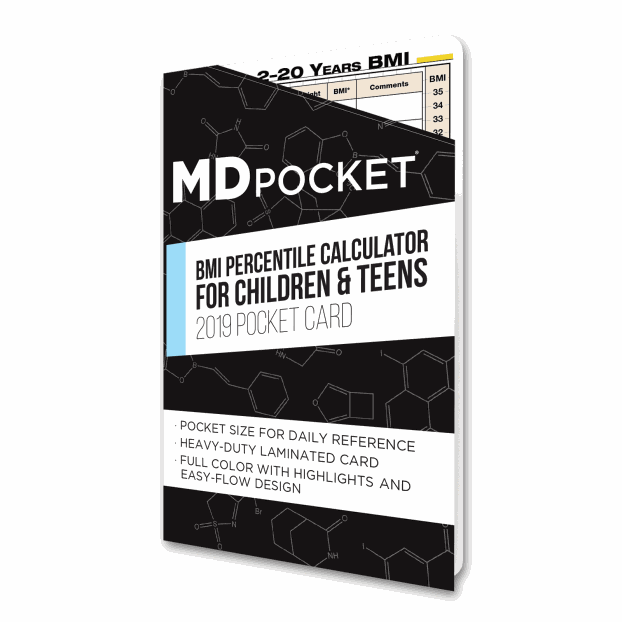 BMI Calculator for Children & Teens.
Determine the BMI for children and teens aged 2-20 years can be helpful and inexpensive way to scree for weight categories that may lead to health problems!
Shop All MDpocket Pocket Reference Cards
We offer a variety of pocket reference cards for a diverse set of information from Immunizations to Sepsis, and so much more!