Merchandising
MedInfo, Inc. and its knowledgable sales representatives are eager to help you tackle your merchandising needs! Let's collaborate on display and presentation options that will for sure increase the sales of your MedInfo, Inc. products today!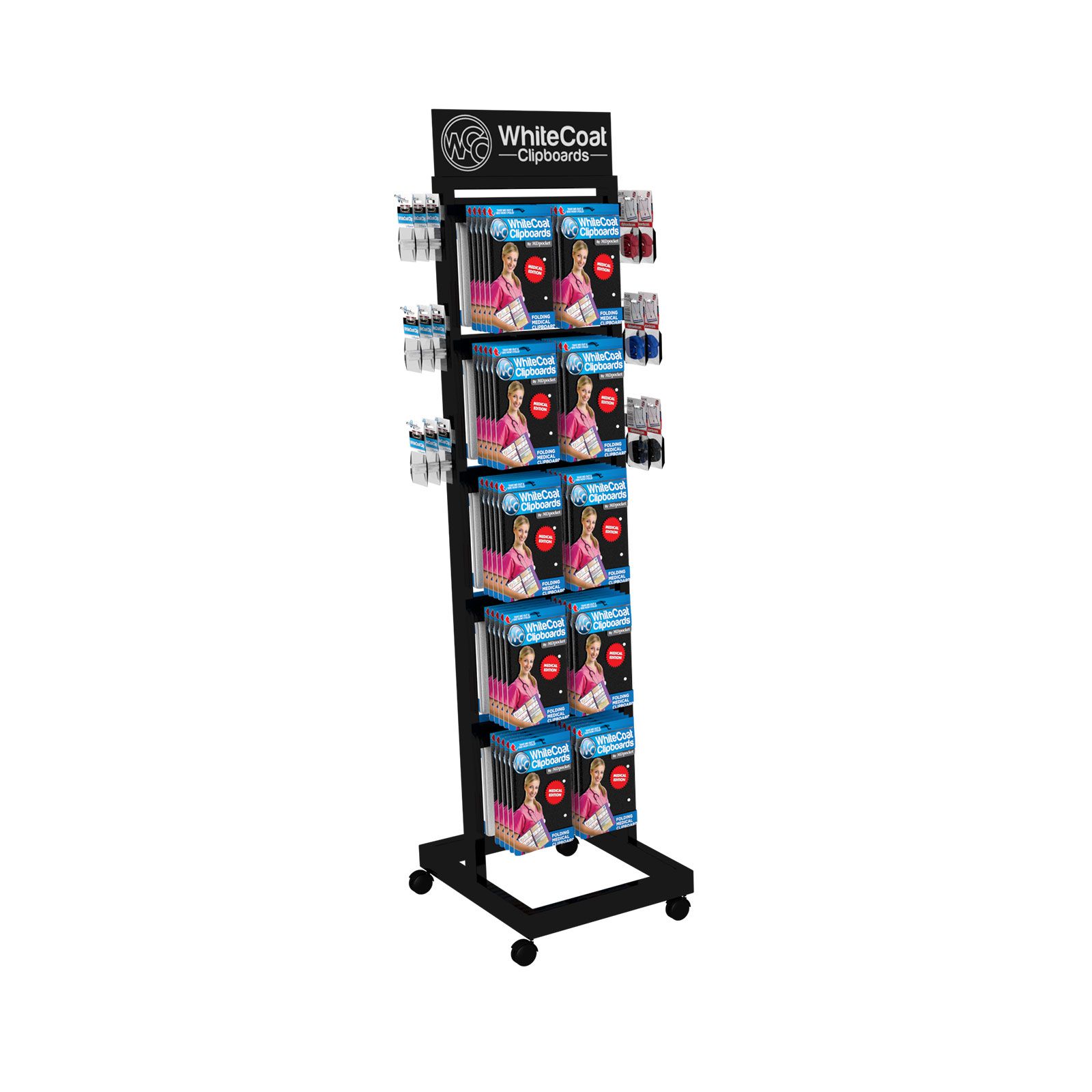 Standing Displays
Our standing displays can be purchased for $99 and allow for you to display 70 clipboards per side with optional side add on hooks for accessories. Ask your sales rep for more info today!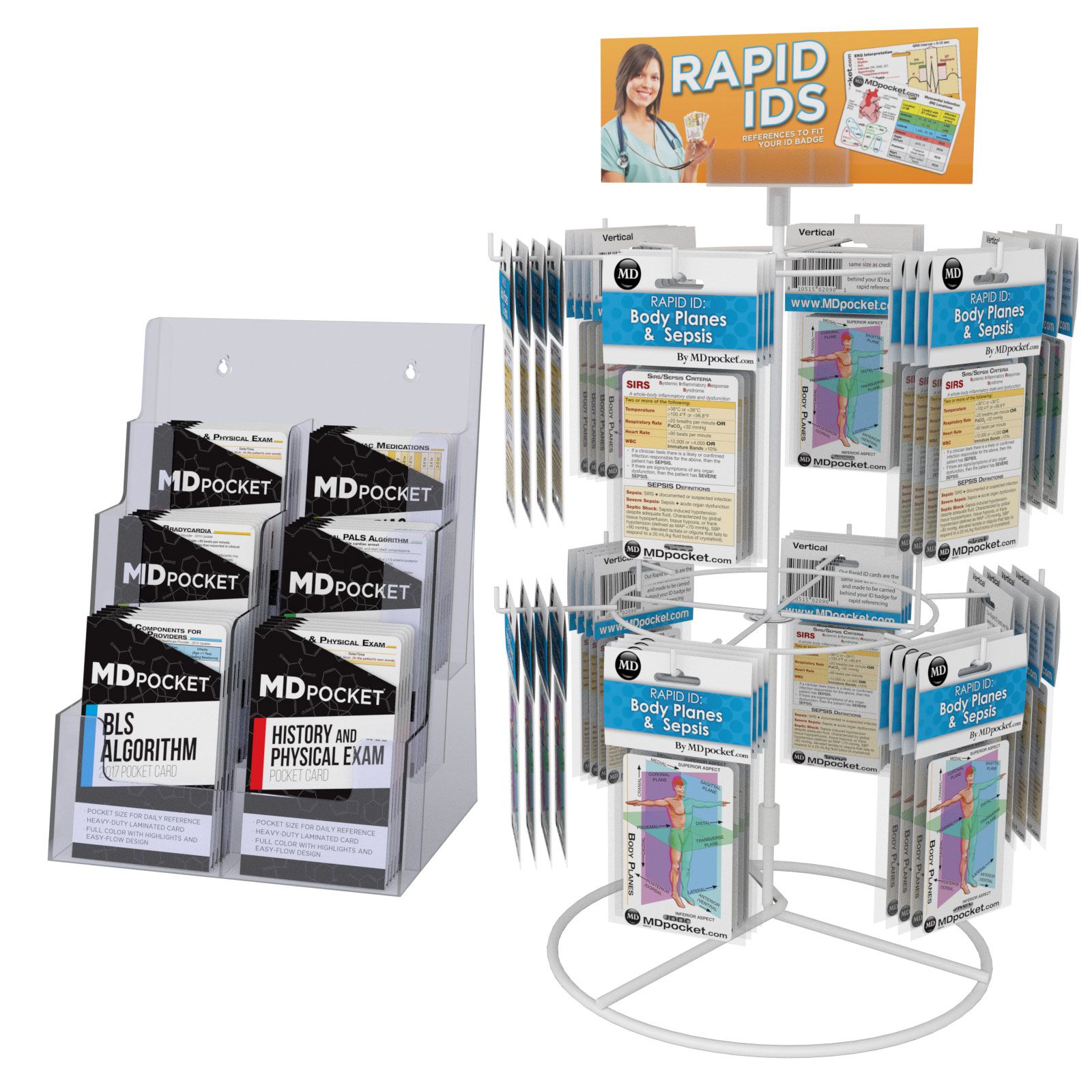 Rapid ID & Card Display Options
We have display options available for both our pocket reference cards and Rapid ID cards! These displays can fit easily on shelving or at your register for quick snag purchases!
Signage
We offer a variety of signage for all of our products! We are also open to customized signage for you store location. With full printing capabilities we can make a sign uniquely yours!

Large Displays
Have the space but not sure how to incorporate WhiteCoat Clipboards or MDpocket products? Contact your sales representative to see how they can help you with merchandising your storefront to hold your MedInfo, Inc. products!
Interested in Display Options?
Contact our Sales Dept. today