Pocket Reference Card Packs
Save when purchasing packs together! Variety of Options available from beginner to advance references!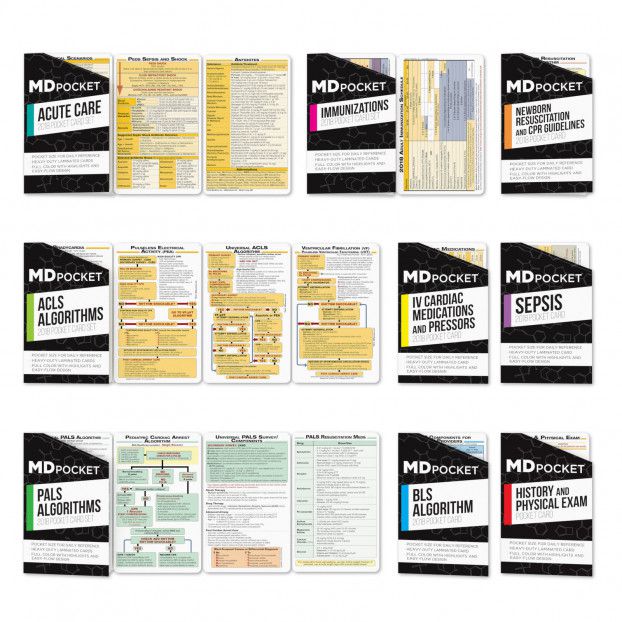 Complete Card Pack
This card pack features all of our MDpocket pocket reference cards for a discounted rate. Over 10 card sets with a diverse range of medical references from standard immunizations to sepsis and more!