Restaurant Boards & Clipboards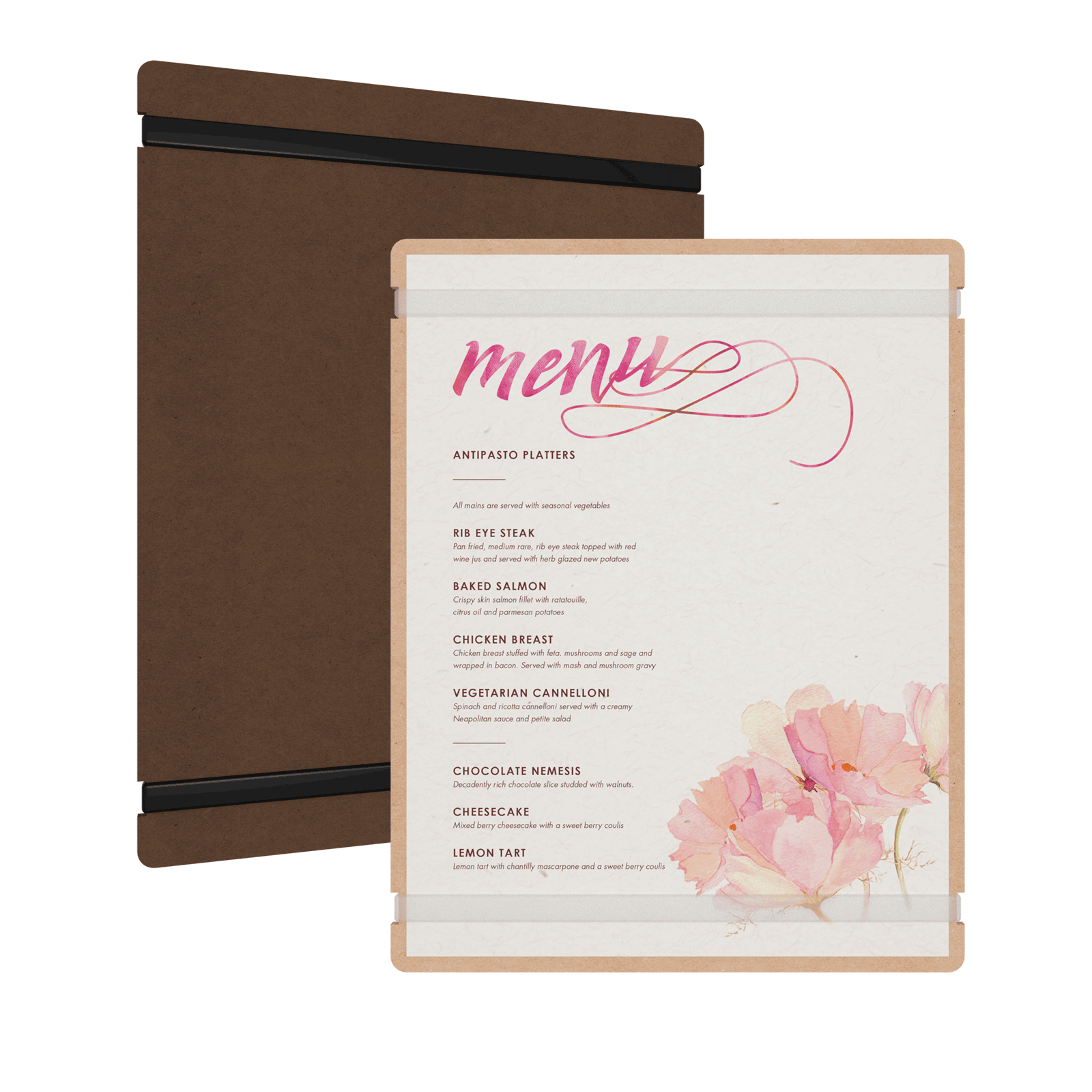 Menu Board with Bands
Provide a simple but eloquent way to display or promote your listed menu or items. Change your menu at a moment's notice while maintaining a professional and stylish look!
Small Menu Holder
This small menu board is great for holding restaurant menus, sale items, wine lists or other documents! Made from sturdy, lightweight fiberboard in either high or medium density.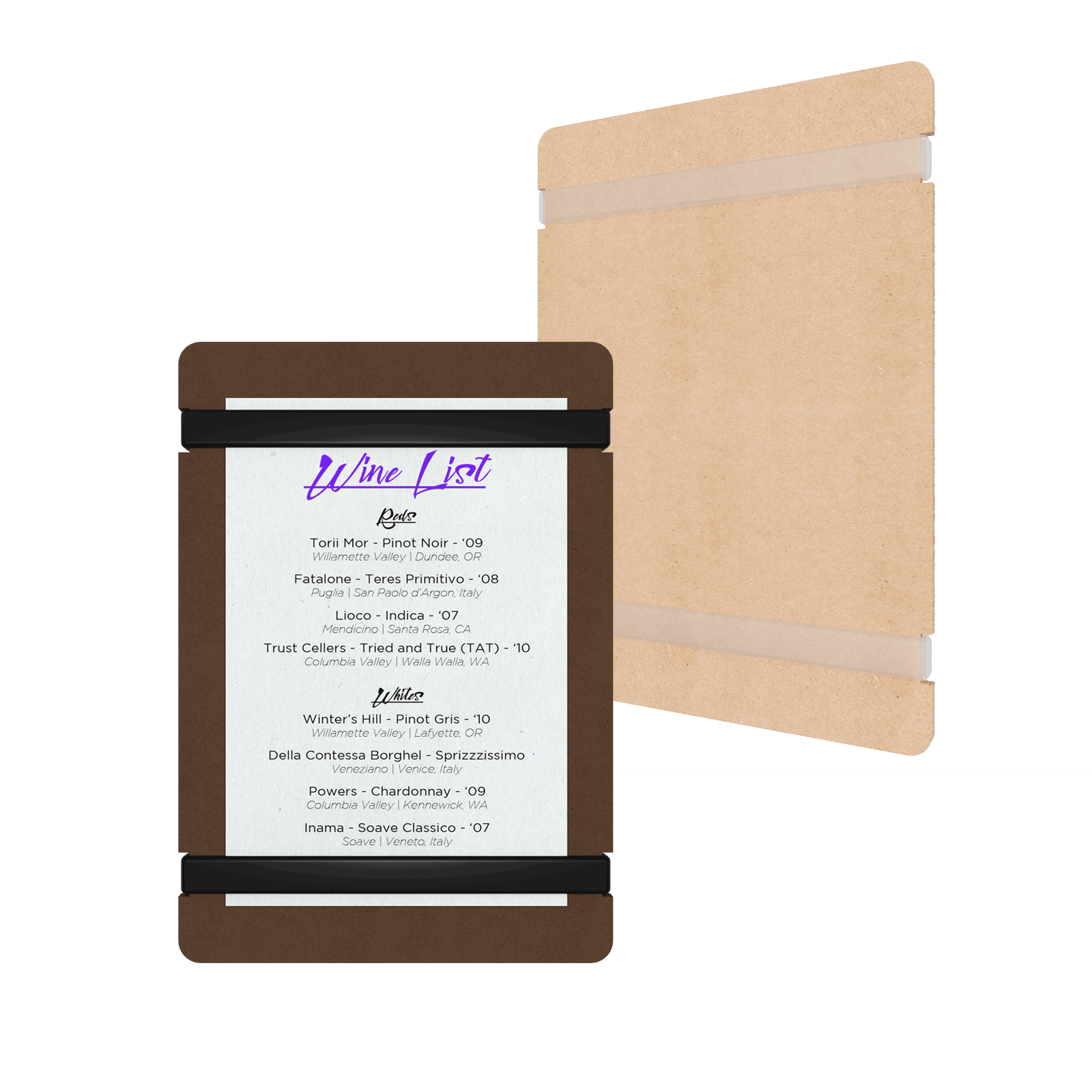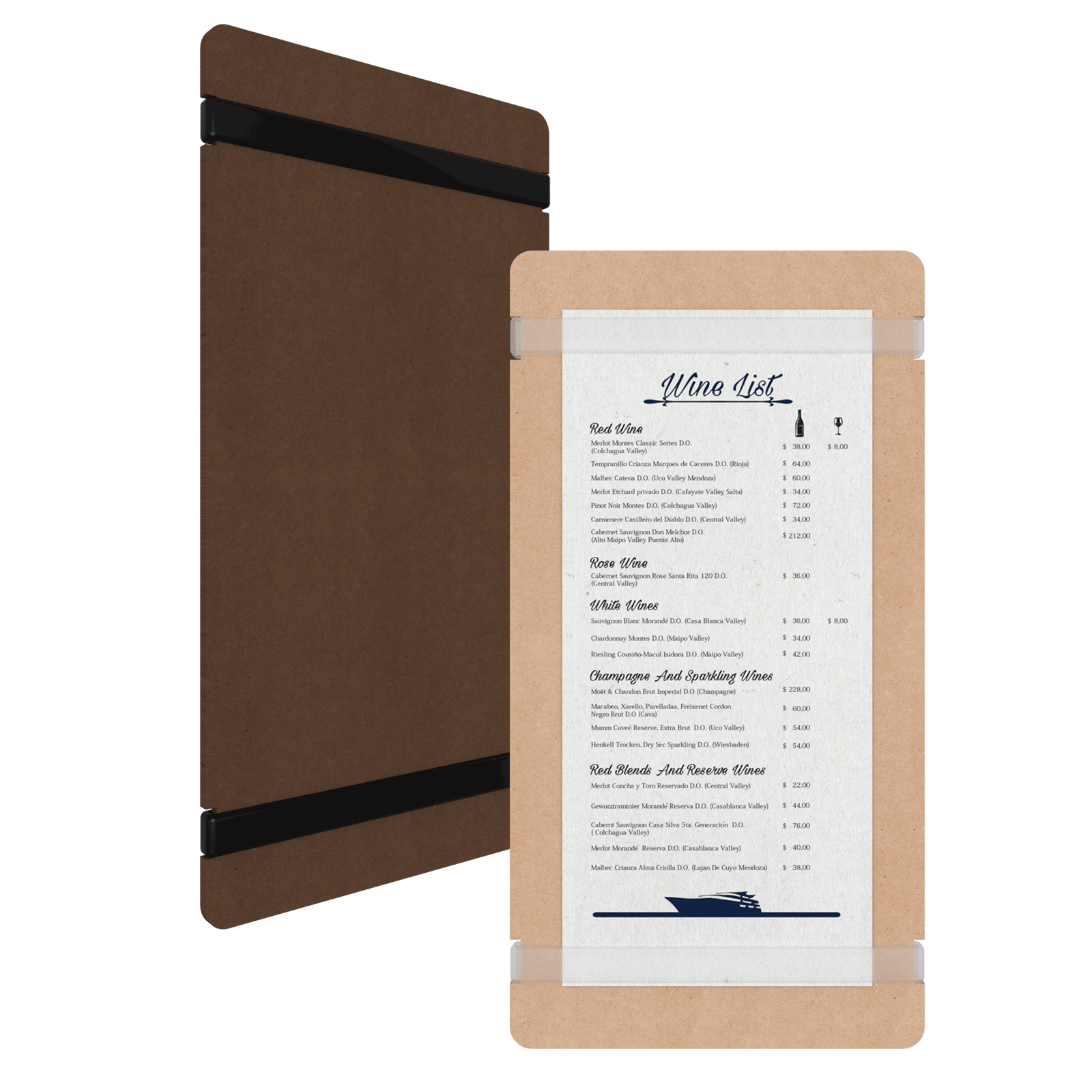 Tall Menu Holder
Included bands in black or clear options will prevent your tables from being scratched while holding long menus or lists at 5"x11". Perfect for wine lists or other listed menu options!
Large Menu Board with Bands
These menu clipboards are great for legal size 8.5" x 14" menus. Our menu bands tightly secure your menu to the board while still allowing for easy transition to new menus. Customization options available for company names or logos!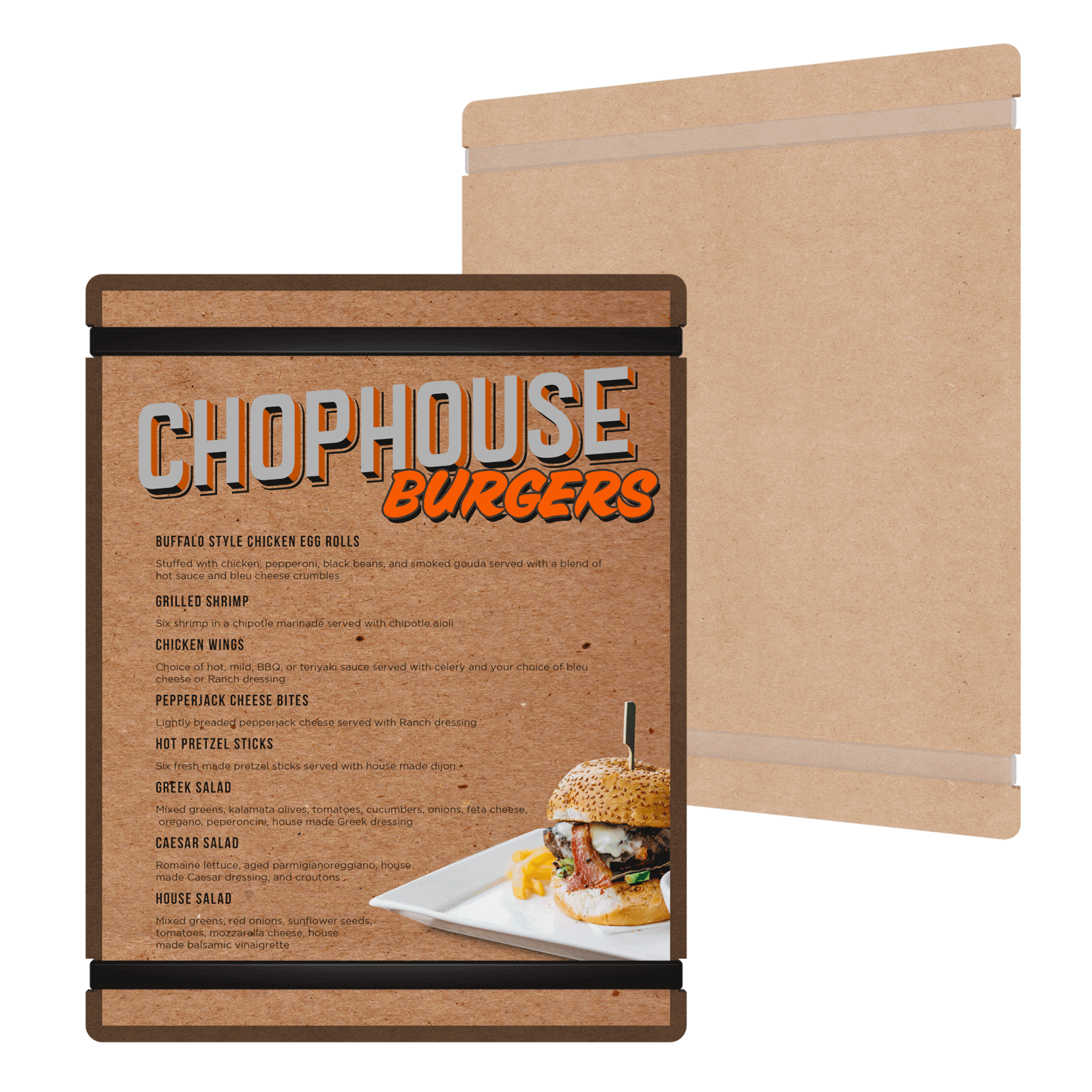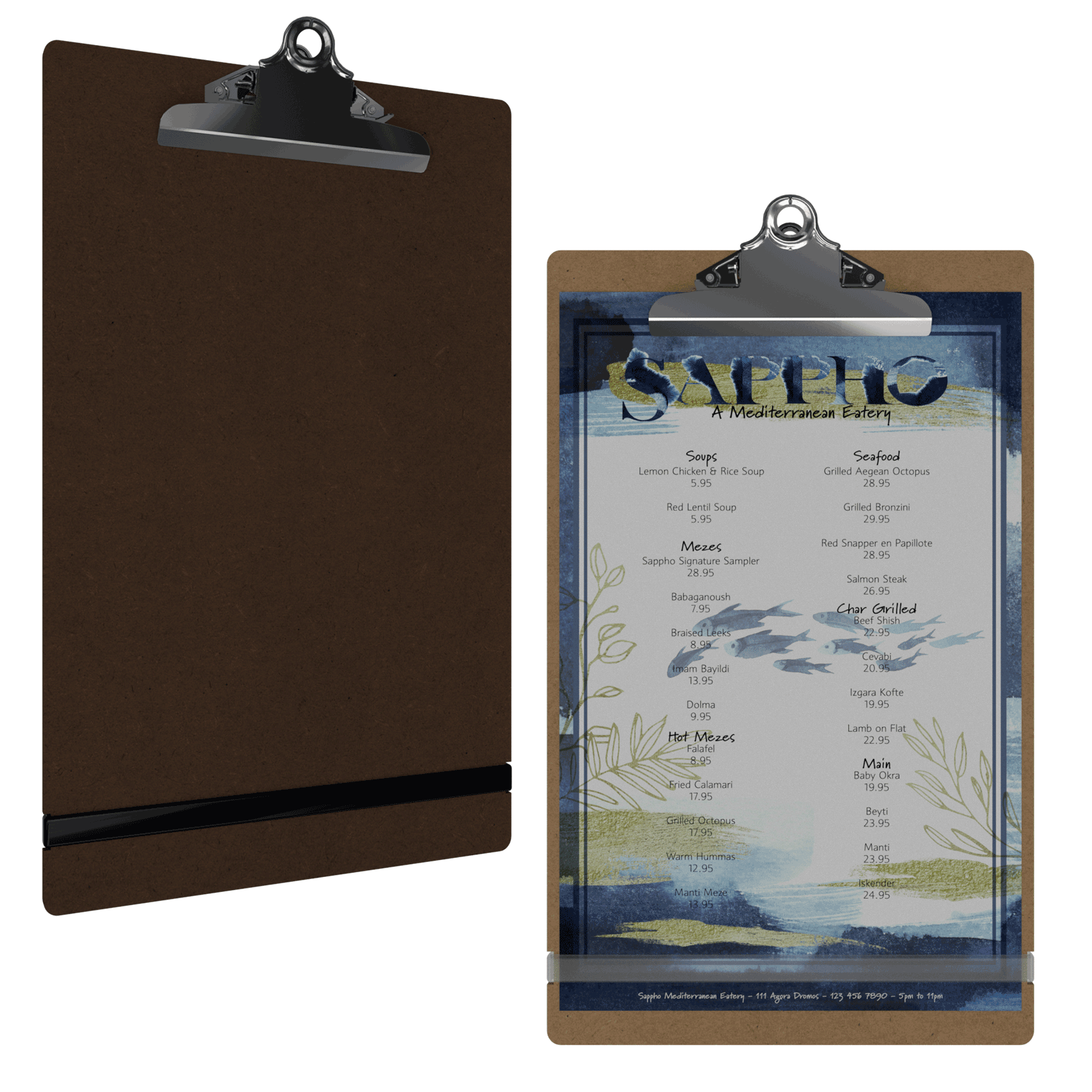 Large Menu Clipboard
These menu clipboards secure your menu with a combination of a chic butterfly clip and a menu band. This practical design comes in both MDF or HDF fiberboard.
Pizza Paddle Check Presenter
Jazz up any table with this adorable yet functional check presenter. Constructed from Birch plywood this whimsical paddle adds flair and sustainability to any restaurant!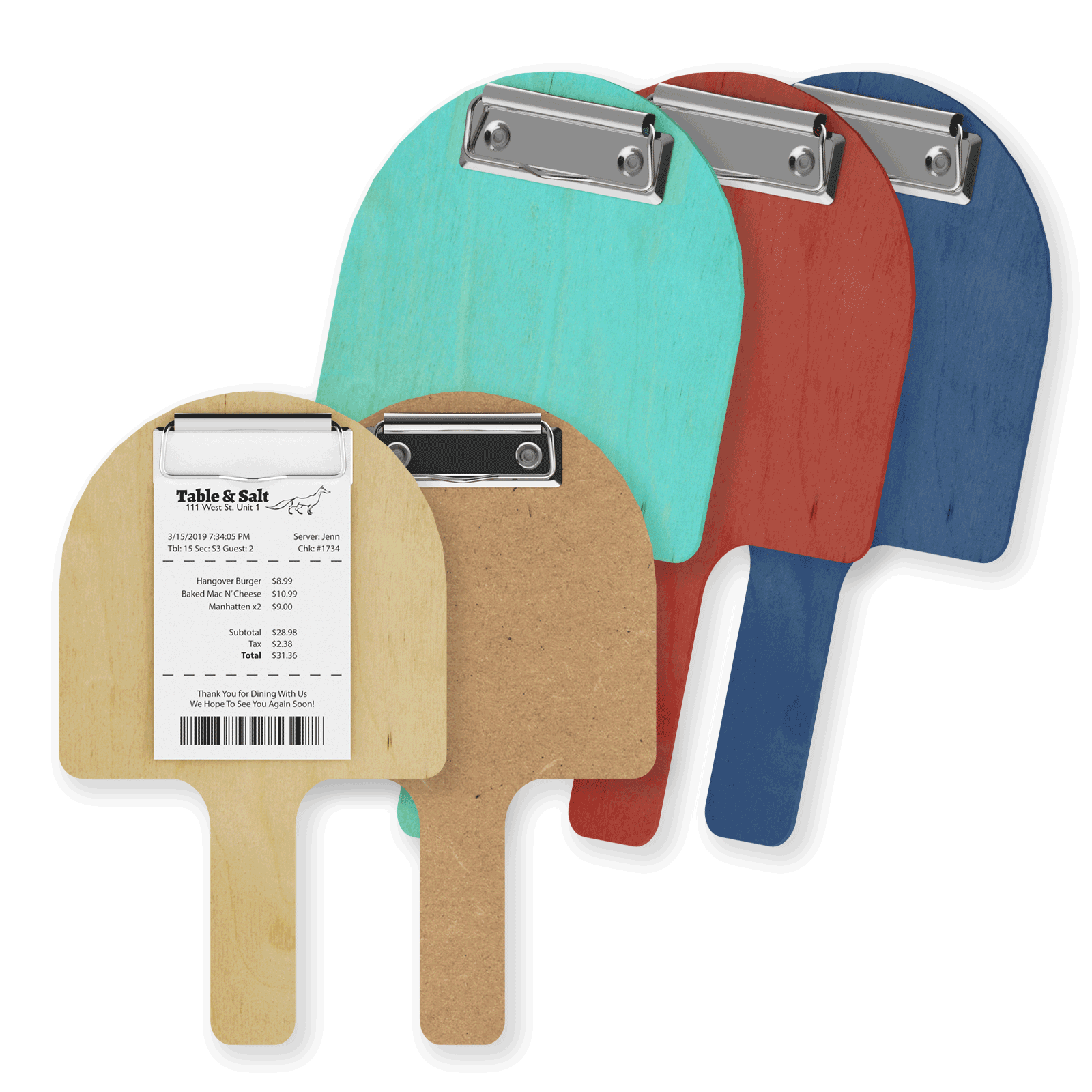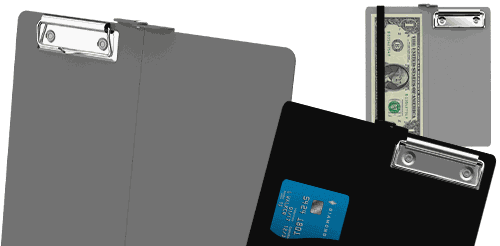 Guest Check ISO Clipboard®
Use this clipboard to carry your guest check notepads with ease! This clipboard has an easy to carry size and great for professionals in restaurants, auto shops, retail outlets and more!

Shop All Skinny Server Clipboards
Our small compact clipboards we call Server Clipboards due to their ideal size and design is perfect for lists, restaurant checks and staying organized! With a variety of flat and folding options plus colors, woods, and more!