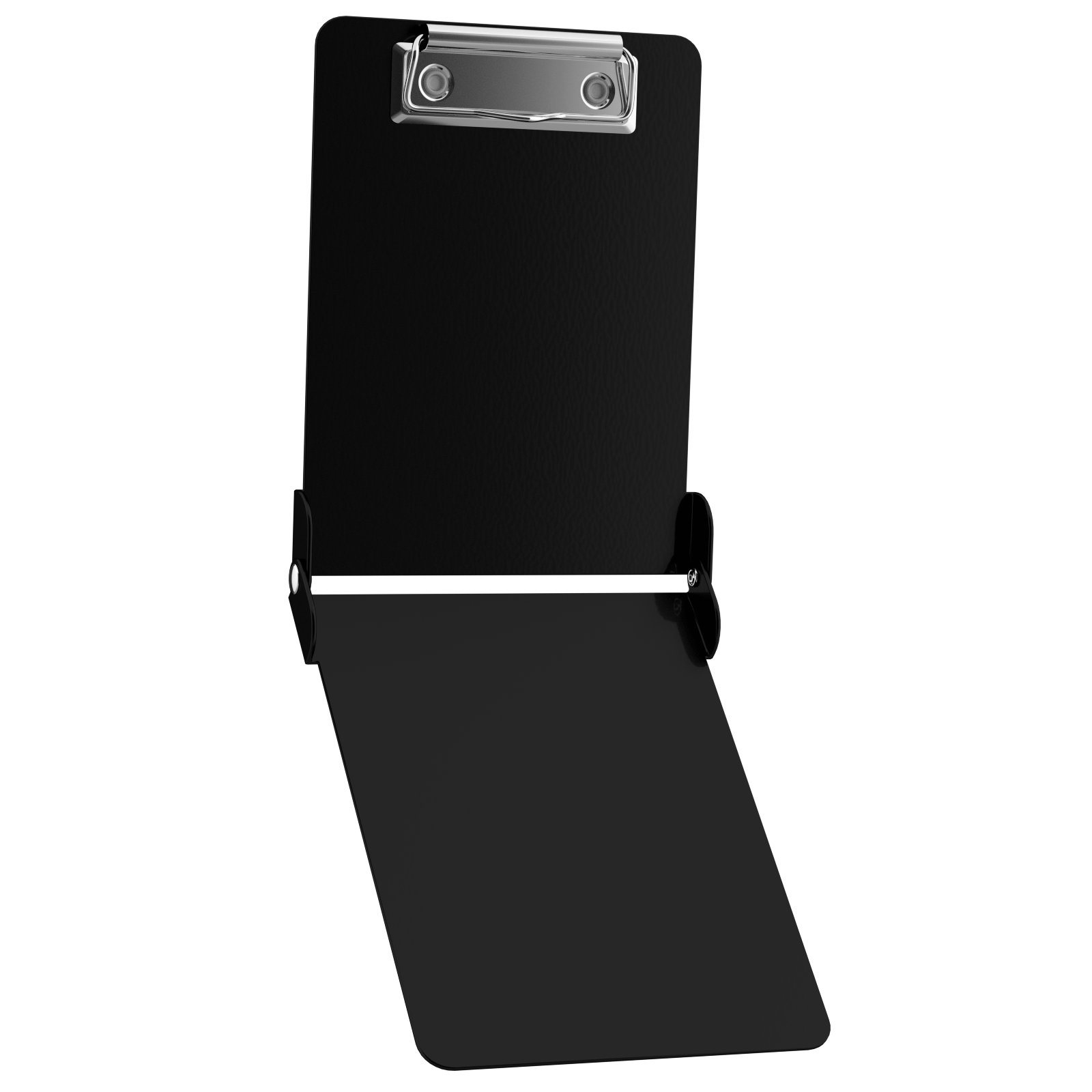 Folding Server ISO Clipboard
Our thinnest folding clipboard, perfect for list, notes and small documents. Ideal for waitress, waiters, grocery list, field works and more!

Available in 16 Colors

Natural Wood Servers
We offer a variety of natural wood finishes including birch, maple, walnut and red oak. These wood options instantly elevate your presentation for a more chic and attractive clipboard style.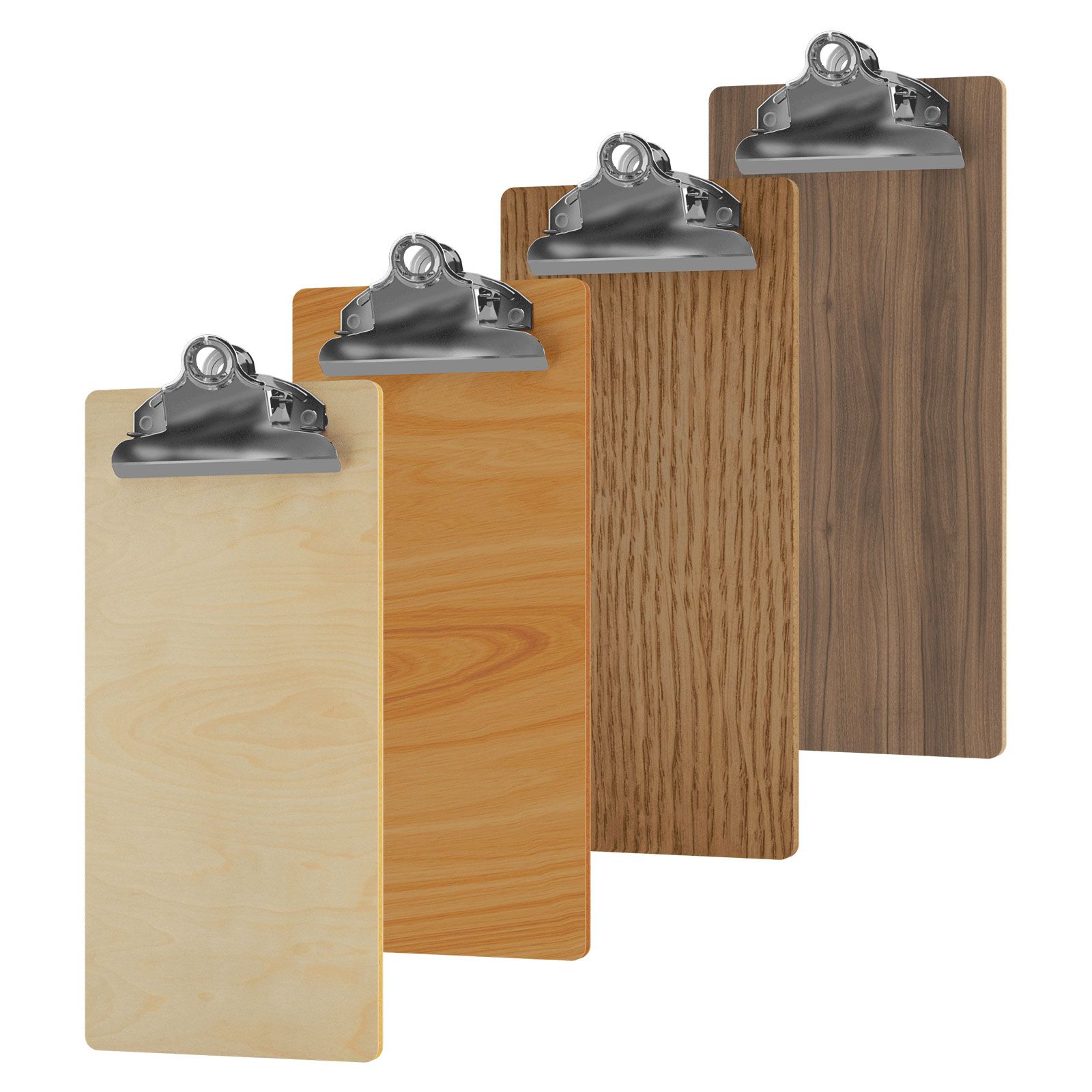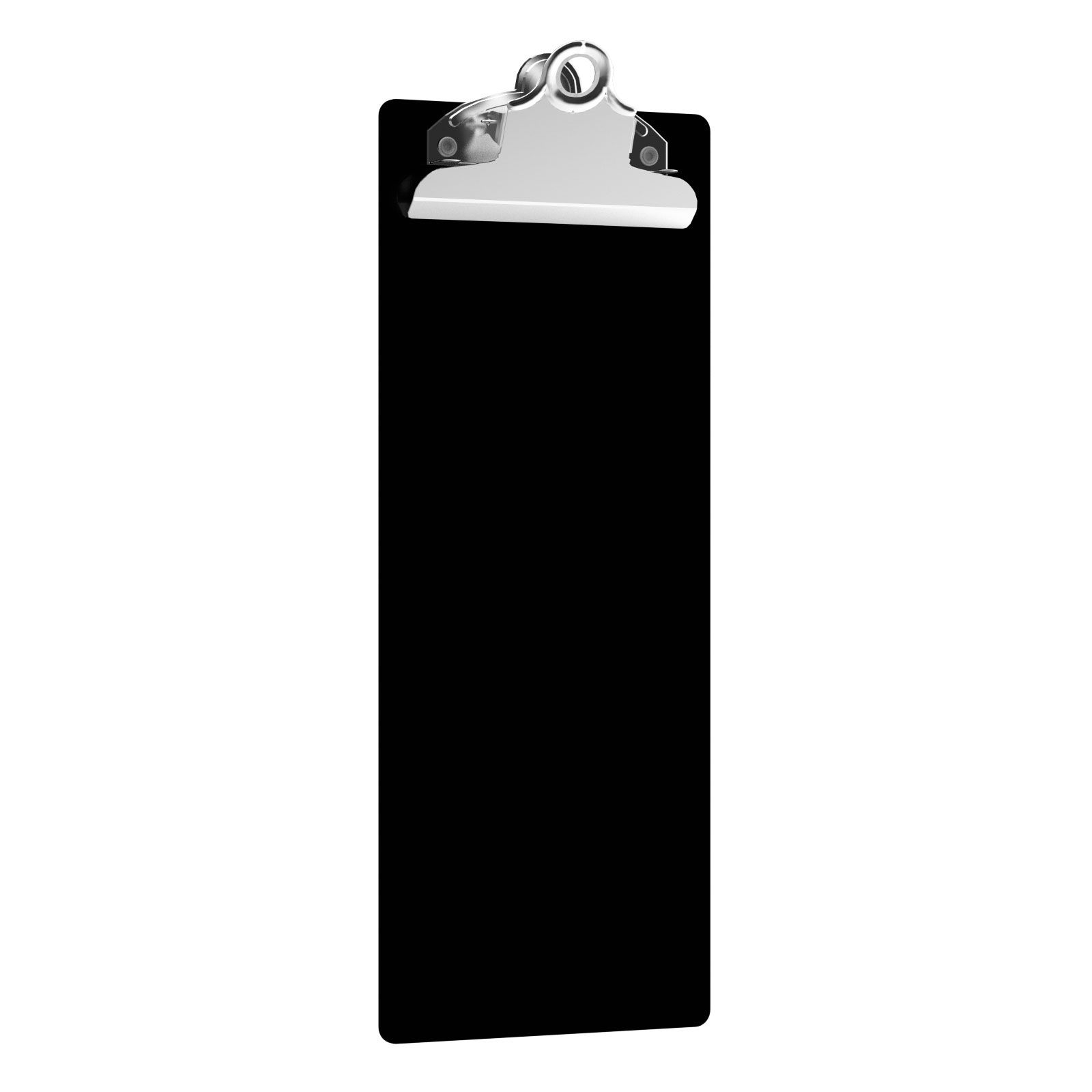 4.25 x 11 Aluminum Server Clipboards
This sturdy lightweight clipboard features a powder-coated finish in an assortment of colors. Offering a sleek way to write lists, take notes, or just act as a convenient writing surface. These stylish clipboards feature a 78 mm clipboard clip in either black, silver or rose gold.
Available in 16 Colors
Tall Whiteboard Clipboard
Perfectly sized 4.25" x 9" clipboard with MDF backing is great for quick notes that you want to easily wipe away!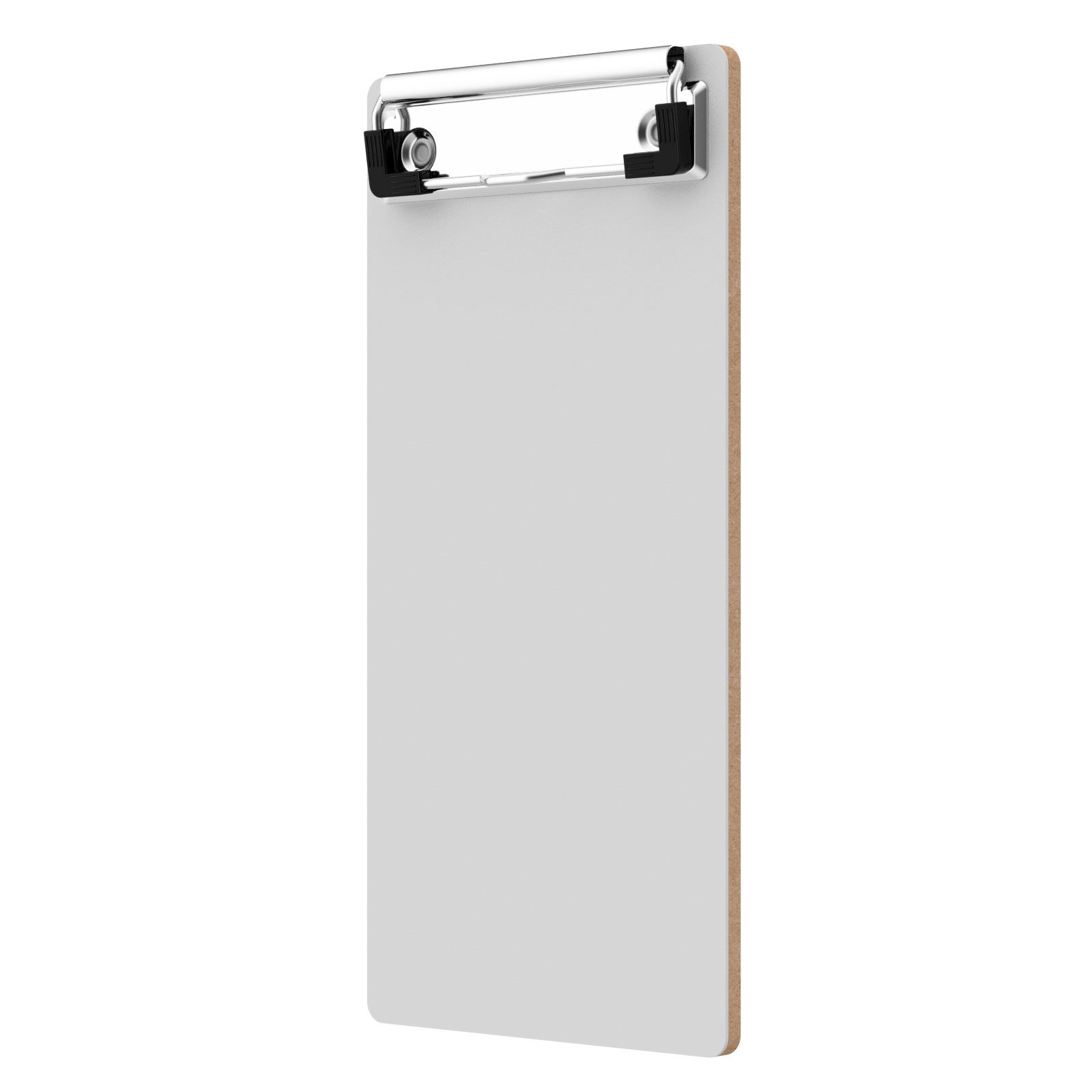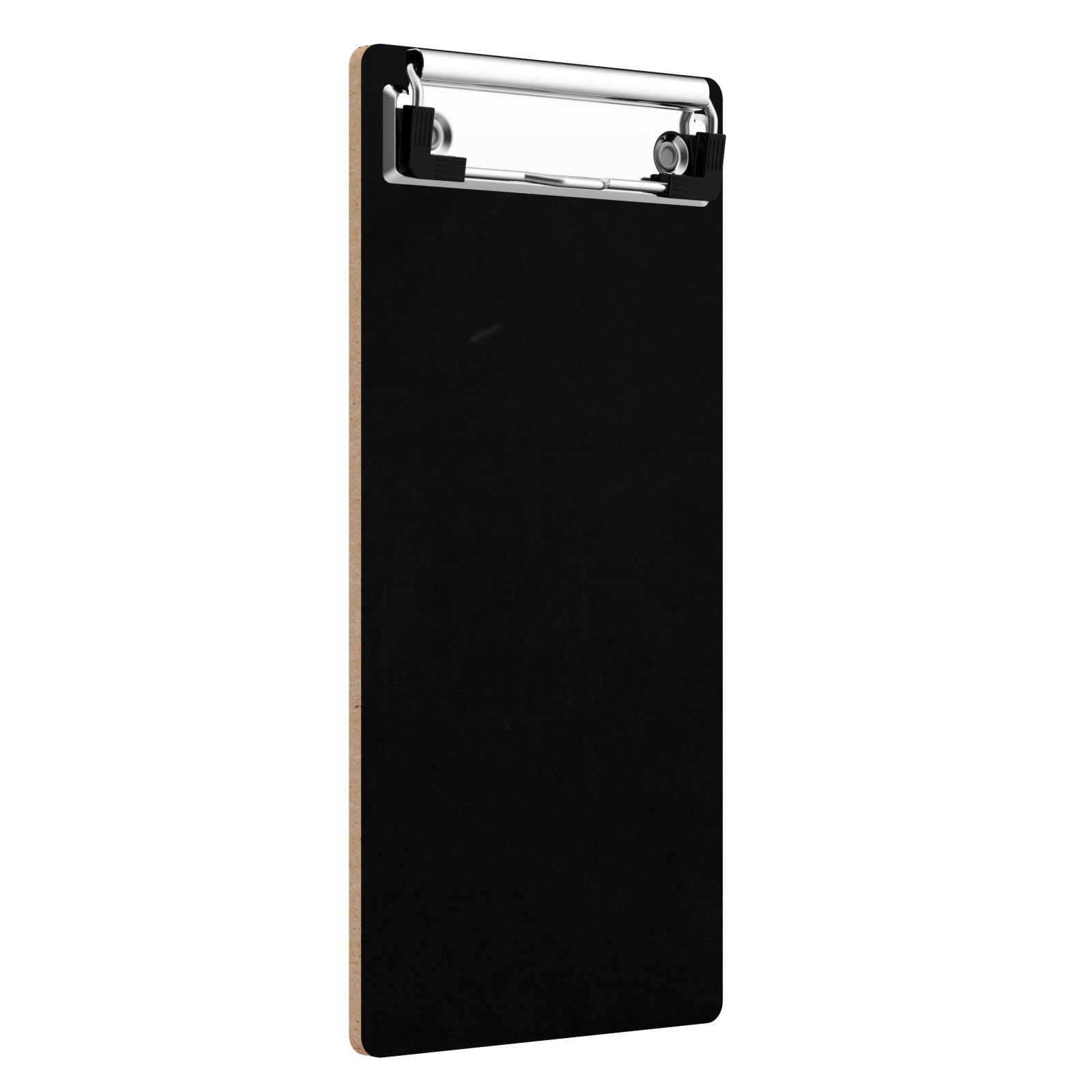 Tall Chalkboard Clipboard
Use this stylish chalkboard clipboards for lists, doodle or decorations. Great for around the house or in the classroom. One side smooth chalkboard finish while the other side is sturdy medium density fiberboard.

Acrylic Server Clipboard
This high quality acrylic clipboard is a durable semi transparent option that comes in green, blue, purple and red! Also include a free notepad for a perfect fit.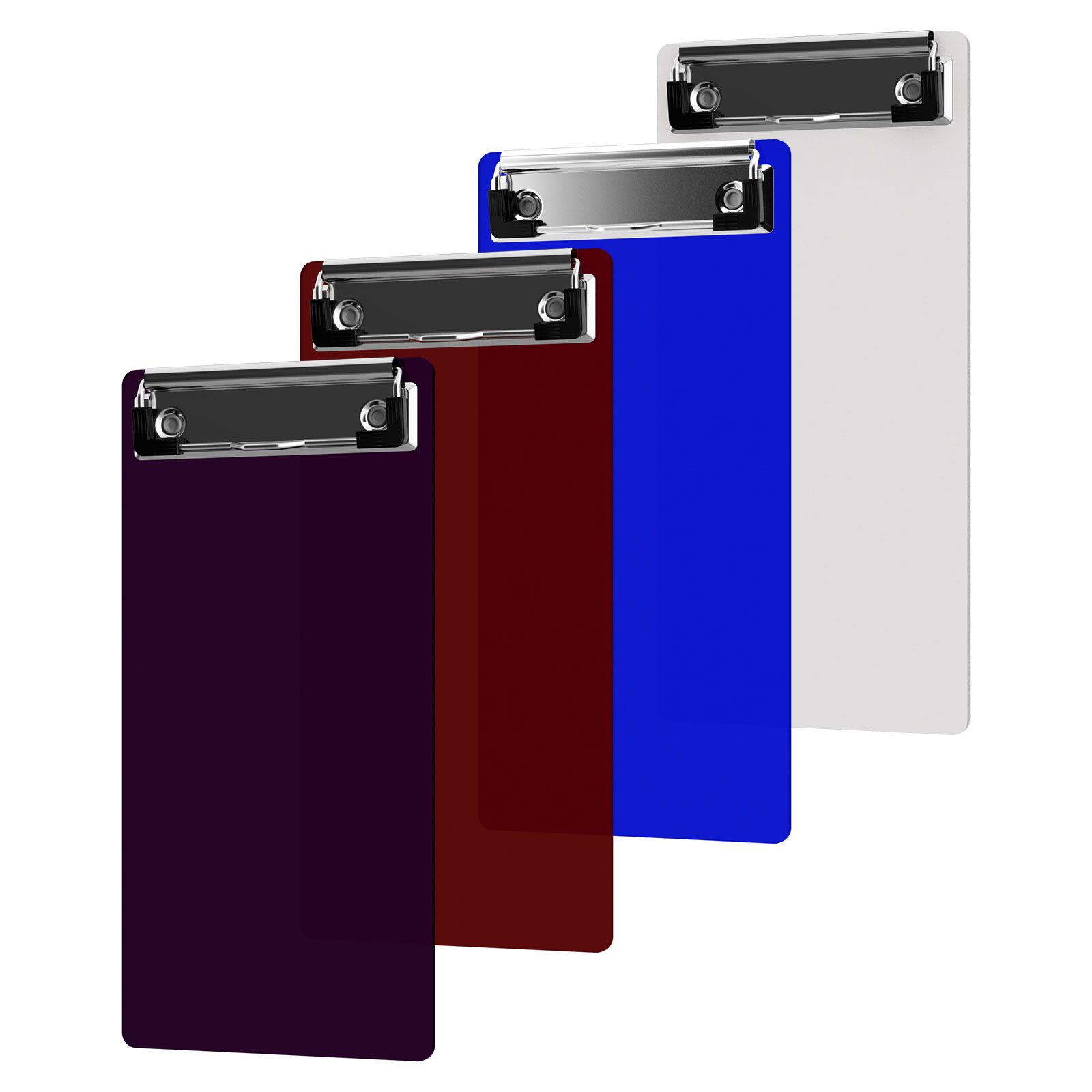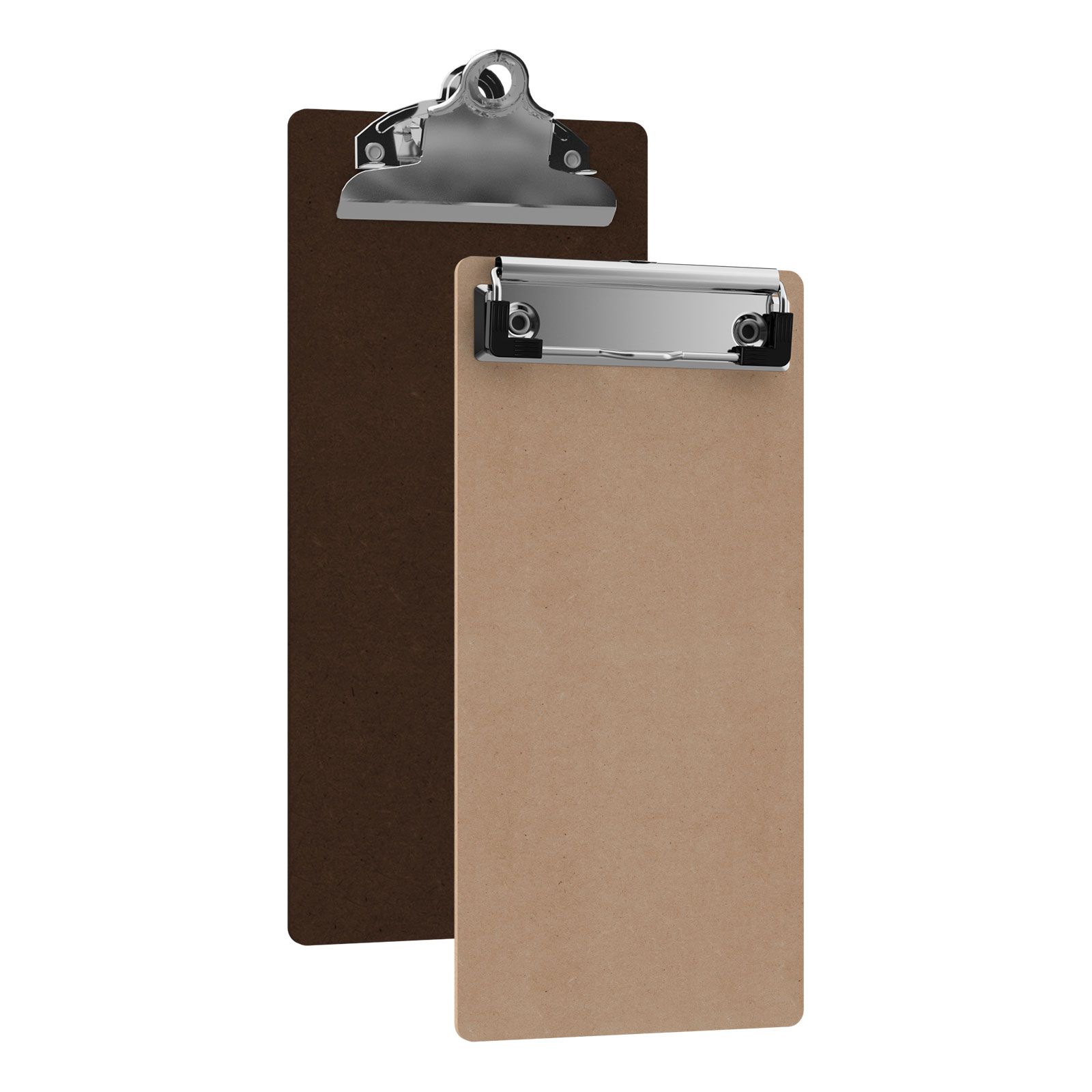 HDF & MDF Server Clipboards
These low cost, light weight fiber boards are great for a cost effective way to get the same great small size clipboard. Includes one free notepad!